Oxypas OXYCLOG – Autoclavable Nursing Clog TPR Theatre Shoes
Autoclavable nursing clog – designed for operating theatres, laboratories, aseptic suites and clean rooms. Made from a hard-wearing, durable thermoplastic resin (TPR) compound that is washable at very high temperatures, and suitable for a number of sterilisation and decontamination processes.
Autoclavable at 134 °C (274 ° F) or washable in a washing machine at 90 °C (194 ° F) Certificate CE PREN 13832-1: 2004
Synthetic TPR – Thermoplastic Polymer
Slip-on autoclavable nursing clog
Made from an incredibly flexible material, allowing feet to flex and move naturally, resulting in improved circulation and long-lasting comfort
Non-slip – Anti-slip sole with CE certificate SRC (the highest level of slip-resistance) ISO 20347: 2012
Shoes are entirely made from SEBS thermoplastic rubber material non-toxic and latex-free, antibacterial, antifungal and anti-mould. Abrasion-resistant, tear, rupture and repeated bending system with energy absorption in the heel area.
Click the image below to view our Sizing Guide in a PDF:

Click here or the image below to watch our Sizing Guide Video: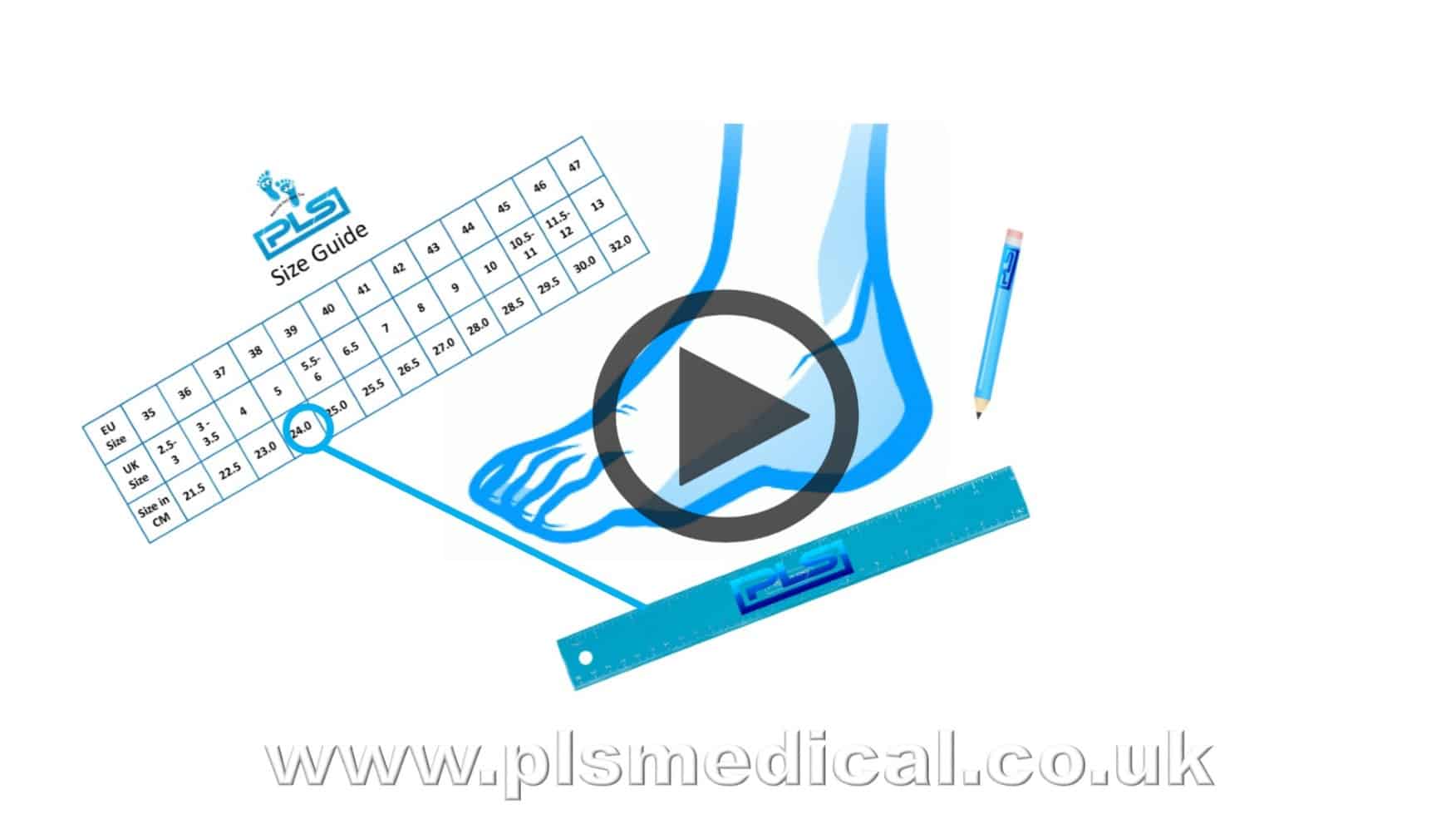 *Here at PLS we understand the importance of wearing the correct size of shoe both for comfort and foot health.  All our shoes are manufactured in EU sizes, though the UK equivalent is available through our size chart. If you have any concerns or queries related to sizing, please contact us for further advice.
Would you like to know about professional footwear more before making a choice? You may find one of the following blog articles useful:
What are the best professional shoes for your needs? Click here to read our 'What are the best nursing shoes for you?' blog to find out more.
What makes safety & occupational footwear different from regular shoes? Click here to read our 'Safety & Occupational Footwear Explained' blog to find out more.
Why is slip-resistance important? Click here to read our 'Slip Resistance Explained' blog to find out more.
Do you need Anti-static or ESD? Click here to read our 'Anti-static & ESD Explained' blog to find out more.