Glove Sizes – Measuring Guide
To ensure comfortable, accurate hand protection, glove sizes are based on careful hand measurements. Use the following guide to find your correct glove size.
NOTE: Use the longest "finger length" or "hand width" measurement to find your size. If your longest measurement falls between sizes, we recommend that you order the larger size.
Measuring your hand:
Length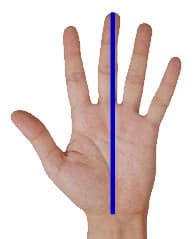 Measure from the bottom edge of your palm to the tip of your middle finger to determine your 'finger length' size.
EU sizes
US sizes
160 mm
EU – 6
6 5/16 inches
XS
171 mm
EU – 7
6 3/4 inches
S
182 mm
EU – 8
7 3/16 inches
M
192 mm
EU – 9
7 9/16 inches
L
204 mm
EU – 10
8 1/16 inches
XL
215 plus mm
EU – 11
8 7/16 plus inches
XXL
Width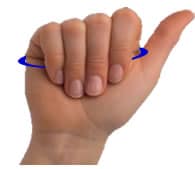 Wrap a measuring tape around your dominant hand just below knuckles, excluding your thumb, and make a fist. This measurement is your 'hand width' glove size.
EU sizes
US sizes
152 – 178 mm
EU – 6
6-7 inches
XS
178 – 203 mm
EU – 7
7-8 inches
S
203 – 229 mm
EU – 8
8-9 inches
M
229 – 254 mm
EU – 9
9-10 inches
L
254 – 279 mm
EU – 10
10-11 inches
XL
279 plus mm
EU – 11
11 + inches
XXL