Washable Nursing Shoes and Clogs
The most hygienic choice for hospital staff, washable nursing shoes, and theatre clogs are generally made from synthetic compounds. Designed to withstand regular washing, and easily rinsed between washes.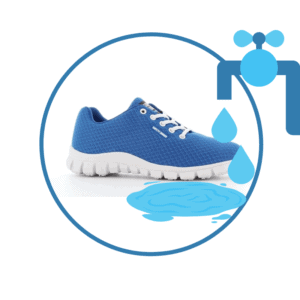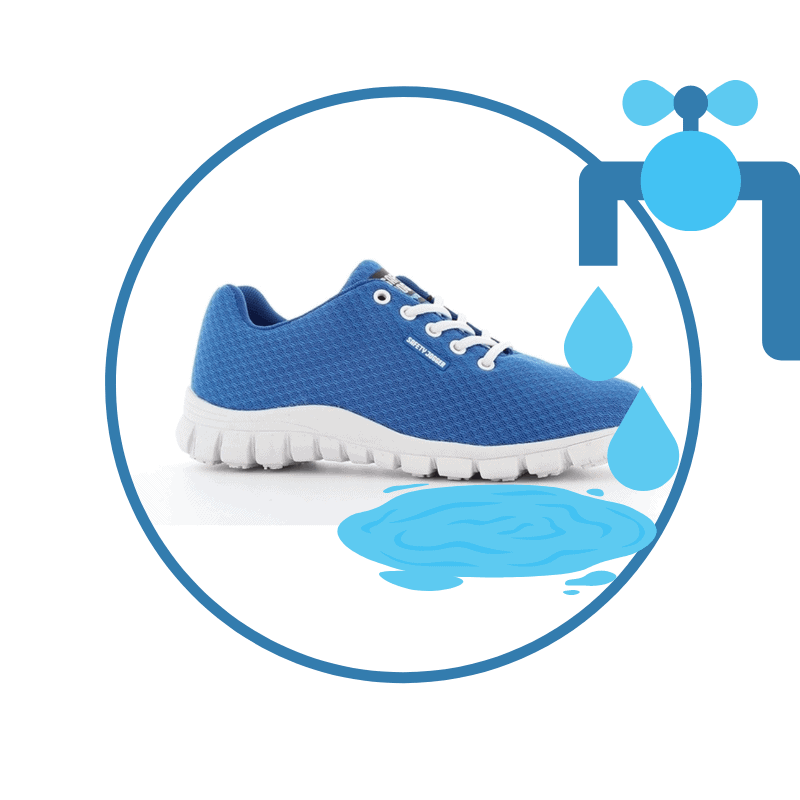 There are three main methods for cleaning and sterilising nursing shoes and clogs:
Machine Wash
Autoclave Machine
Chemical or UV Sterilisation
Machine Wash
The most widely-used method. PLS Medical stock a variety of shoes that are machine washable. This means that they can
be washed in
 a regular washing machine on a cool 30°C to 50°C wash, depending on the style.
The most common washable nursing shoes
are made
from EVA (ethylene vinyl acetate). EVA is the copolymer of ethylene and vinyl acetate. It's an
extremely
elastic material that can
be sintered
to form a porous material. EVA is
like
rubber, yet with excellent toughness.
Our washable nursing shoes are also anti-slip and antistatic. We have a variety of styles of EVA nursing shoes that are washable at 30°C.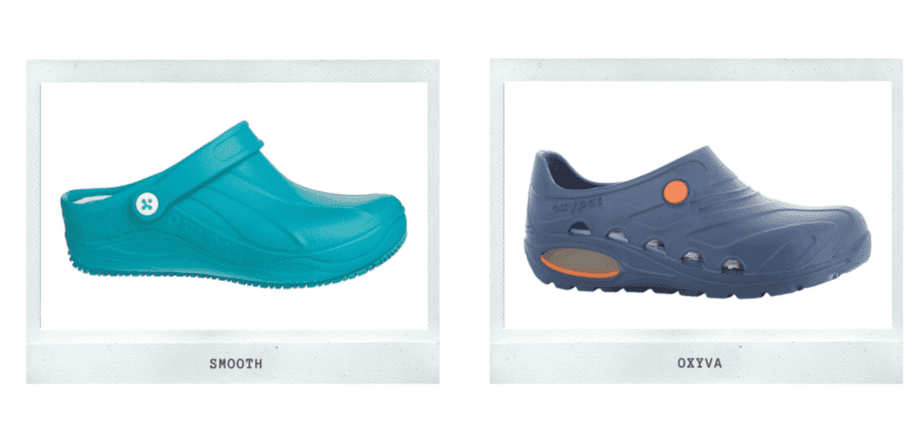 The Oxypas 'Smooth' is an open-heeled hospital clog with pivoted straps to give a choice to the wearer
. You can view the 'Smooth' here. We also have the 'Zero', an EVA clog with adjustable straps that is also machine washable at 40°C you can view the 'Zero' here.
For a closed-heel option, our most popular theatre shoe styles are
the Oxypas 'Oxyva' and the 'Dynamic'. With built-in postural support and shock absorption to increase the wearer's comfort. The built-in postural support helps in easing the symptoms of plantar fasciitis. It also helps to ease the discomfort from other common pain complaints. You can view the
'Oxyva' here
or the
'Dynamic' here
.
There are a number of new styles of washable shoes made from high-tech mesh and synthetic materials. The Kassie is a lightweight and breathable smart unisex shoe, machine washable at    You can view the
'Kassie' here
or the
'Patricia' here
or
'Roman' here
.
Most autoclavable shoes and clogs
are
TPR (thermoplastic rubber).
This is so they can go
through the autoclave machine at 135°C. TPR
is
 a mix of polymers (usually plastic and rubber)
. Thermoplastic rubber shoes show advantages typical of both rubbery materials and plastic materials.
Meaning that the shoes are able to withstand the high temperatures of the autoclave process while still being comfortable
.
Our most-popular Autoclavable nursing shoe is the 'Oxyclog' from Oxypas.
This is a clog style theatre shoe with an adjustable strap to give the wearer a choice, depending on the situation
. The shoe has shock absorption built-in to improve the comfort of the wearer.
You can view the Oxypas Oxyclog Autoclavable Nursing Shoe here.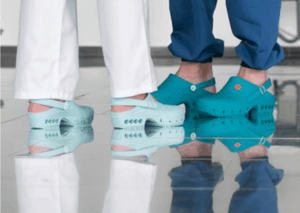 We do recommend,
however
, that if washing at high temperatures is not a
requirement
, it may not be the best option. The EVA compound is softer, and
therefore
more comfortable to wear than the TPR shoes.
Chemical or UV Sterilisation
Hospitals differ in their sterilisation techniques and sterile services requirements. Some may insist on the use of either chemical or UV sterilisation techniques. Both EVA and TRP nursing shoes are suitable for Chemical or UV Sterilisation.
This means that all our styles of EVA nurses clogs and shoes and the TPR options are suitable for this type of decontamination
.
You can view our full range of washable nursing shoes here.
Would you like to know about professional footwear more before making a choice? You may find one of the following blog articles useful:
What are the best professional shoes for your needs? Click here to read our 'What are the best nursing shoes for you?' blog to find out more.
Why is slip resistance important? Click here to read our 'Slip Resistance Explained' blog to find out more.
What makes safety & occupational footwear different from regular shoes? Click here to read our 'Safety & Occupational Footwear Explained' blog to find out more.
Do you need Anti-static or ESD? Click here to read our 'Anti-static & ESD Explained' blog to find out more.
What are the best professional shoes for student nurses on placement? Click here to read our 'Shoes for Student Nurse Placement' blog to find out more.