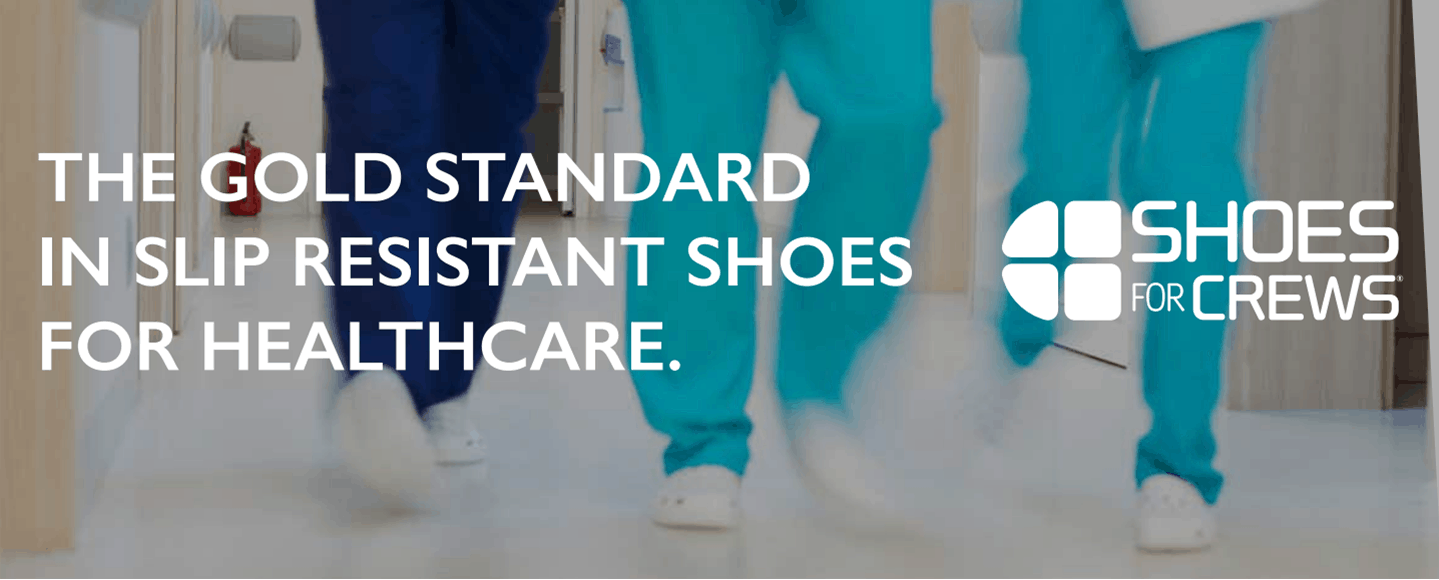 A selection of professional, occupational and safety footwear styles by Shoes for Crews.
A new range of professional nursing shoes and clogs by Shoes for Crews. All featuring a high level of slip-resistance SRC.
A selection of safety styles from the 'Traction by Shoes for Crews' range by Safety Jogger. The sole is created with a combination of a special rubber compound and patented tread design providing for maximum slip-resistance. The unique rubber compound grips the microscopic roughness of the floor surface. While the grid-pattern channels the liquids out from under the shoe sole.
Anti-static, EN ISO 20345 S2, Footwear for Catering, Ladies Safety Footwear, Men's Safety Footwear, Safety Shoes, Shoes for Crews, SRC Rated, SRC Slip-resistance, Steel Toe Cap, Toe Protection, Unisex Footwear, Unisex Safety Footwear

£

60.13
'Gusto' is a White Slip-on Anti-slip Safety Shoe with Zone Traction and Tripguard Perfect for those working in food manufacturing and catering and cleaning industries, and any role where safety at work is of the utmost importance. Featuring Zone Traction, Tripguard and Clog-resistant outsole for added protection at work.