OXYVA Washable Shoes for Nurses with Anti-slip & Anti-static. Lightweight, Unisex Closed-heel Clogs. EN ISO 20347 OB SRC ESD
Comfortable, hardwearing, and flexible washable shoes for nurses. Oxyva closed-heel clogs are designed specifically for the hospital working environment, from the ward to the operating theatre. The Oxyva unisex nursing clog is perfect for teams due to the vast size and colour range available.
The built-in ESD helps protect you from shocks from equipment or static. Then Oxyva are also non-slip, certified to the highest level of slip resistance (SRC).
Featuring;
Excellent energy absorption at the heel for added comfort and support
Footbed textured with nodules to stimulate circulation
Both waterproof and washable to 50°C/122°F
Slip resistance certified ISO 20345-46-47
Antistatic, with an Electro-Static Dissipation System (ESD)
Made from lightweight EVA – Non-Toxic – Latex Free
The Oxypas OXYVA are comfortable, and practical, unisex washable shoes for nurses. Featuring effective shock absorption to the heel and excellent cushioning across the sole to keep you comfortable throughout your long shift. The ventilation holes also keep your feet fresh without letting any fluids in due to the flanged design.
The Oxyva can be washed in a regular washing machine at home as well as washers at work. They are also compatible with UV sterilisation techniques.
The Oxyva are unisex washable shoes for nurses are designed for anyone who spends time on their feet at work. The anti-slip and anti-static features make them an ideal solution for a variety of industries and professions including hospitality, leisure, beauty, catering, and cleaning. Being a unisex style, the size and colour range make them an ideal choice for staff uniforms and teams.
The Oxyva clog also comes with an optional, removable insole for added comfort. If you chose to wear them without the insole, the small nodules on the footbed will help to keep your feet in place and can gently massage your feet throughout the day, stimulating circulation.
Above all, Oxyva washable shoes for nurses are lightweight and comfortable, designed to 'Make your feet happy too!'
Click the image below to view our Sizing Guide in a PDF:

Click here or the image below to watch our Sizing Guide Video: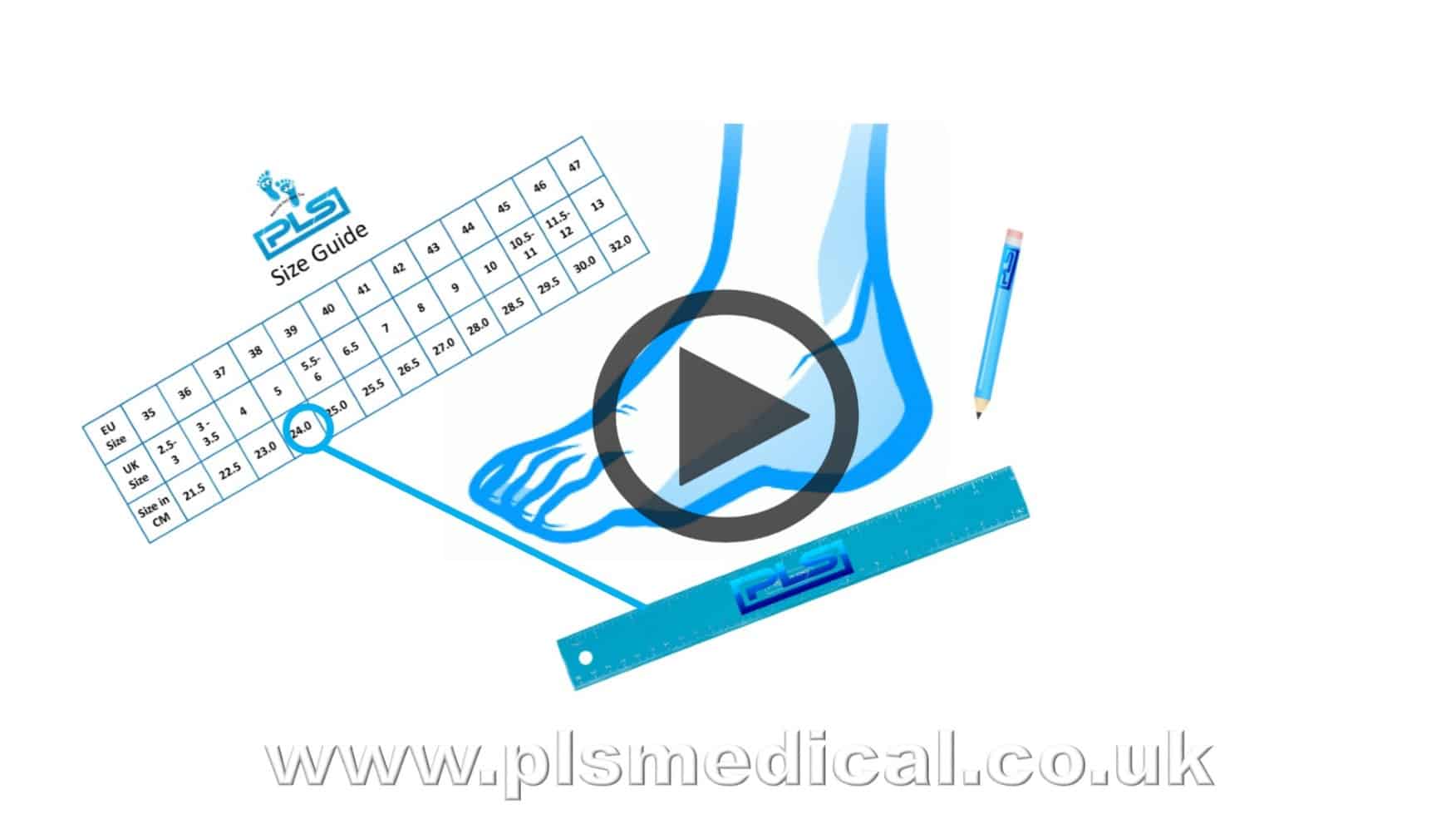 *Here at PLS we understand the importance of wearing the correct size of shoe both for comfort and foot health.  All our shoes are manufactured in EU sizes, though the UK equivalent is available through our size chart. If you have any concerns or queries related to sizing, please contact us for further advice.
Would you like to know more about professional footwear before making a choice? You may find one of the following blog articles useful:
What are the best professional shoes for your needs? Click here to read our 'What are the best nursing shoes for you?' blog to find out more.
What are your options for washable nursing shoes? Click here to read our 'Washable nursing shoes & clogs' blog to find out more.
What makes safety & occupational footwear different from regular shoes? Click here to read our 'Safety & Occupational Footwear Explained' blog to find out more.
Why is slip resistance important? Click here to read our 'Slip Resistance Explained' blog to find out more.
Do you need Anti-static or ESD? Click here to read our 'Anti-static & ESD Explained' blog to find out more.